Cycling in Kiel on the Kiel Fjord
Kiel is considered one of the most bicycle-friendly cities in Germany. This is due on the one hand to the well-developed bike paths in the state capital and on the other hand to the successful implementation of the public bike rental system, the SoprottenFlotte.
The various bicycle routes in Kiel's inner city area allow cyclists to get from A to B quickly and safely. All parts of the city and beaches can be easily reached by bike, and the Förde steamers always have room for bikes if things need to move a little faster.
Bicycle tours
So that you can enjoy your vacation from the first day, we have compiled the most beautiful and popular cycling tours along the fjord for you.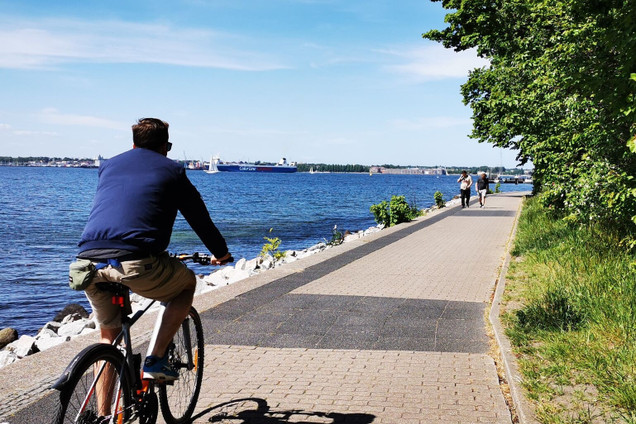 The Baltic Coast Cycle Route
The Baltic Coast Cycle Route is considered one of the most popular in Germany. A fascinating, varied coastal landscape stretches for 430 kilometers. Fresh fish sandwiches along the way promise maritime enjoyment, while restaurants and cafés invite you to linger. On the way to Kiel Bay, the artist museum in Heikendorf, the submarine in Laboe and Kiel Harbor are waiting to be discovered by you!

Rent bicycle
If you don't want to come with your own bike in your luggage, just rent one at the Welcome Center Kieler Förde. Here you can find e-bikes with which you can explore the fjord in a relaxed way.
Sprottenflotte - the bike rental system in Kiel
With the SprottenFlotte you can easily rent pedal bikes, cargo bikes, e-bikes or e-load bikes via app at many stations distributed throughout the city and ride to the next station. You can see where the rental stations are located or on the map or in the app.
To rent, simply scan the QR code on the bike or select the desired bike with the corresponding name in the map view of the app and off you go. Best of all, the first half hour is completely free with conventional bikes. Each additional half hour costs 1 euro. The daily maximum rate is 9 euros.
Further information gives it on the web page of the offerer
Prices for standard bikes: 0 € first 30 min, 1 € each additional 30 min, max. 9 € per day
Prices for cargo bikes: 1 € first 30 min, 1 € per additional 30 min, max. 12 € a day
Prices for e-bikes and cargo bikes: 2 € first 30 min, 1 € per additional 30 min, max. 25 € per day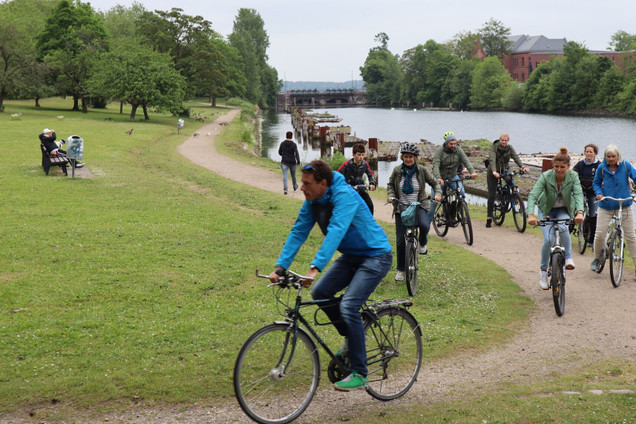 Guided bicycle tours
Would you like to discover Kiel by bike? An experienced city guide will take you on our guided bike tours to all the important stations of Kiel and also provides you with interesting knowledge about the respective place. What are you waiting for? Secure your place now!