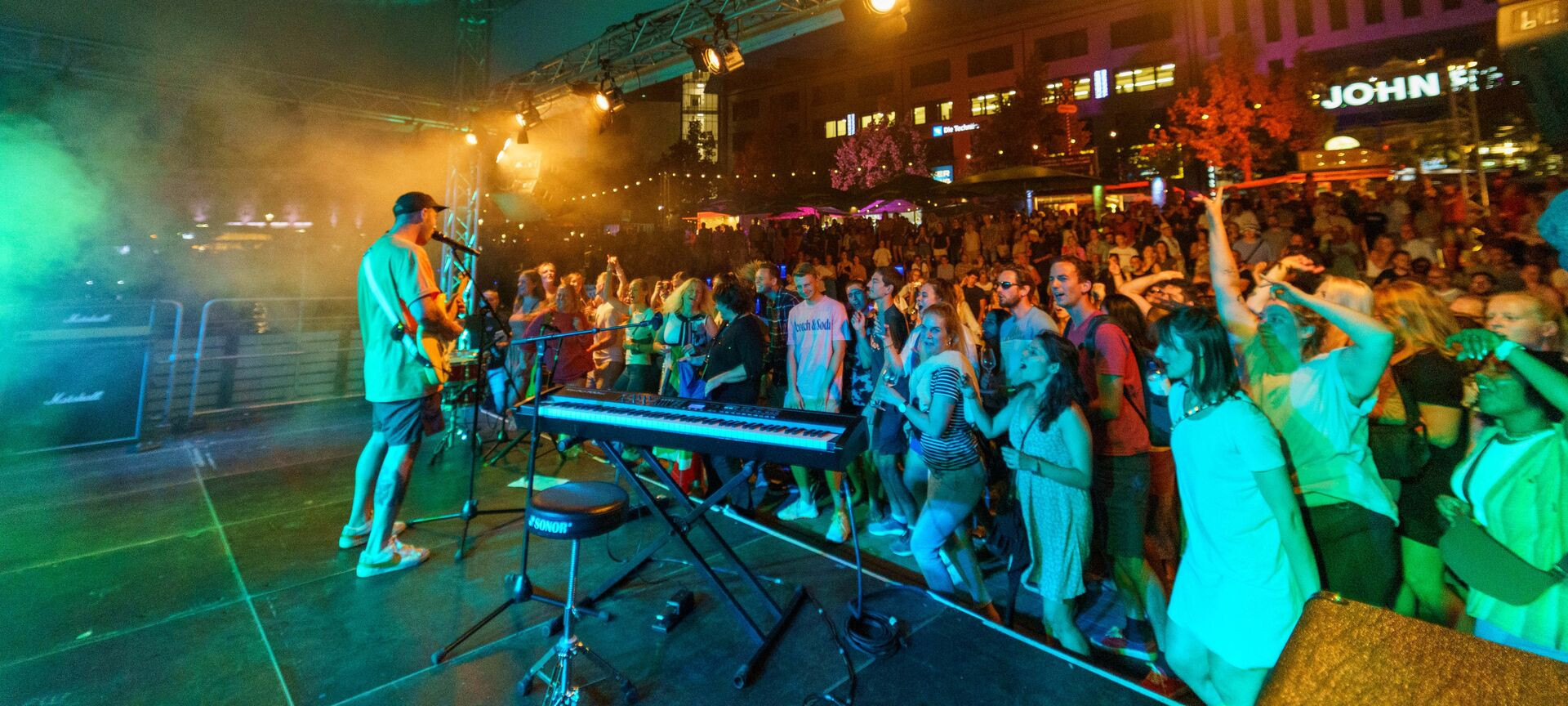 Music
Here you will find all the information about the hottest concerts and festivals taking place in Kiel Fjord. Kiel has a lively music scene with many different genres that attracts thousands of visitors every year. From indie rock to hip-hop to classical music, there is something for everyone to discover here. Here you will find an overview of upcoming concerts, festivals and locations and much more. Get excited about Kiel's diverse music scene and don't miss any more highlights!
Schleswig-Holstein Music Festival
The Schleswig-Holstein Music Festival (SHMF) brings classical music to a wide audience in a festive atmosphere at unusual locations. The concerts take place not only in beautiful castles and manor houses, picturesque barns and stables, and imposing churches, but also in unusual venues such as shipyards and old industrial halls. These unique venues provide an atmospheric backdrop for performances that are normally reserved for visitors to renowned concert halls and opera houses.
Bootshafensommer
For six weekends in July and August, artists and bands of all musical genres create a great atmosphere at the boat harbor. In the best weather and with delicious snacks and drinks you can spend a wonderful day there.
Funhouse Festival
Experience a festival at Kiel's Nordmarksportfeld with DJ Beauty & the Beats, where the circus is brought to town! Three days of great music from national and international acts on two stages. Whether you prefer hip-hop, techno, pop or indie - there's something here for every musical taste.
Sommeroper
Around 18,000 spectators* attend the live broadcast of the summer opera at the various locations, which is organized by Kiel-Marketing in cooperation with the Theater Kiel and the Cultural Office of the state capital Kiel. Every year, the summer opera and summer theater alternate. With picnic blankets or camping chairs, you can find your cozy spot and enjoy the evening.
Powerfully quiet
For the Kieler Woche there is something very special for you: gewaltig leise offers a unique open-air theater and a concert series with extraordinary artists. In an amphitheater you can enjoy the exclusive concerts with an unobstructed view. Look forward to unforgettable evenings that you will not soon forget. Tickets for the concerts can be purchased at the Welcome Center Kieler Förde.
Upcoming concerts at the fjord