Maritime, more maritime,
Harbour tour
Join us on a North German harbour tour and get to know Kiel from a unique perspective. Feel the versatility of the city and marvel at the progress made in the shipyards that are over 100 years old. The submarine U995 from 1943 and the Laboe Naval Memorial will give you an insight in Kiel's eventful and still lively naval history. The captain's knowledgeable explanations will make the harbor tour an informative as well as entertaining excursion.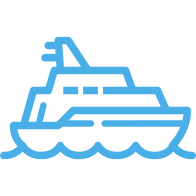 Tickets
The harbor tour operates from May to October.
Here you can see the timetable with the departure times and the prices.
"And I appreciate the immediate proximity to the sea, the ferry steamers that zigzag between individual parts of the city and catapult you away like a holiday in no time at all."
Ferry trip to Laboe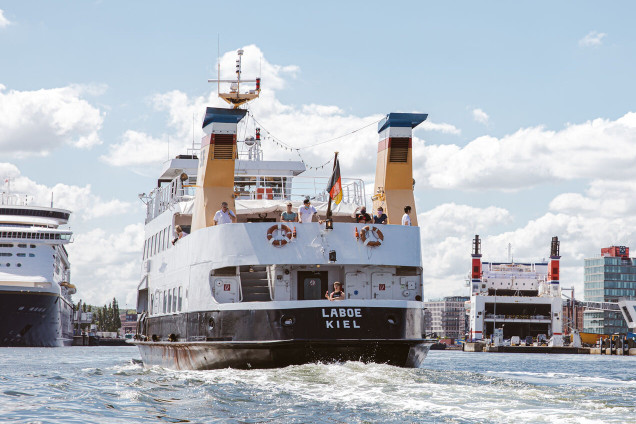 Your excursion starts with the ferry ride to Laboe. On the 87-meter-high Naval Memorial you will not only have a fascinating view over the beautiful coastal landscape, but also get a hands-on history lesson. On the beach, you can experience how the crew lived and worked in a very confined space in the U995 submarine from 1943.
All aboard, please
Let`s go on a harbour tour
Seagulls circle and screech, the wind ruffles hair, and every now and then the muffled horn of the "Schilksee" sounds when a sailboat strays into its channel. On the ferry trip, there is not only a lot to see, but also a lot to learn. The captain himself tells his guests the history of each lighthouse, pier, building and harbor.